Rapid Recovery
Since Malaysia's transition to endemic phase post 2020, the construction industry had bounced back, with growth similar to pre-2020, where the construction industry recorded GDP much higher than the national GDP.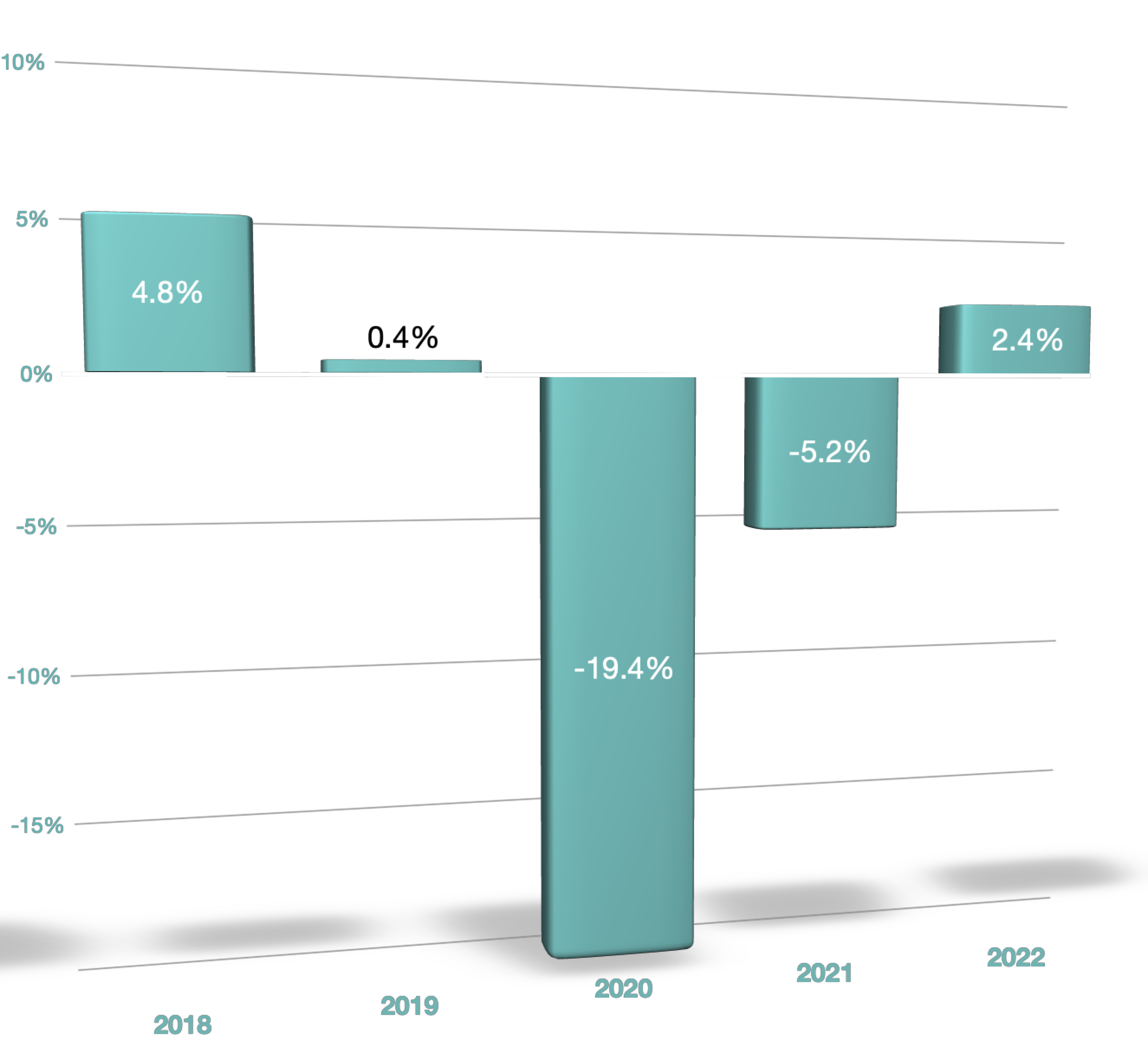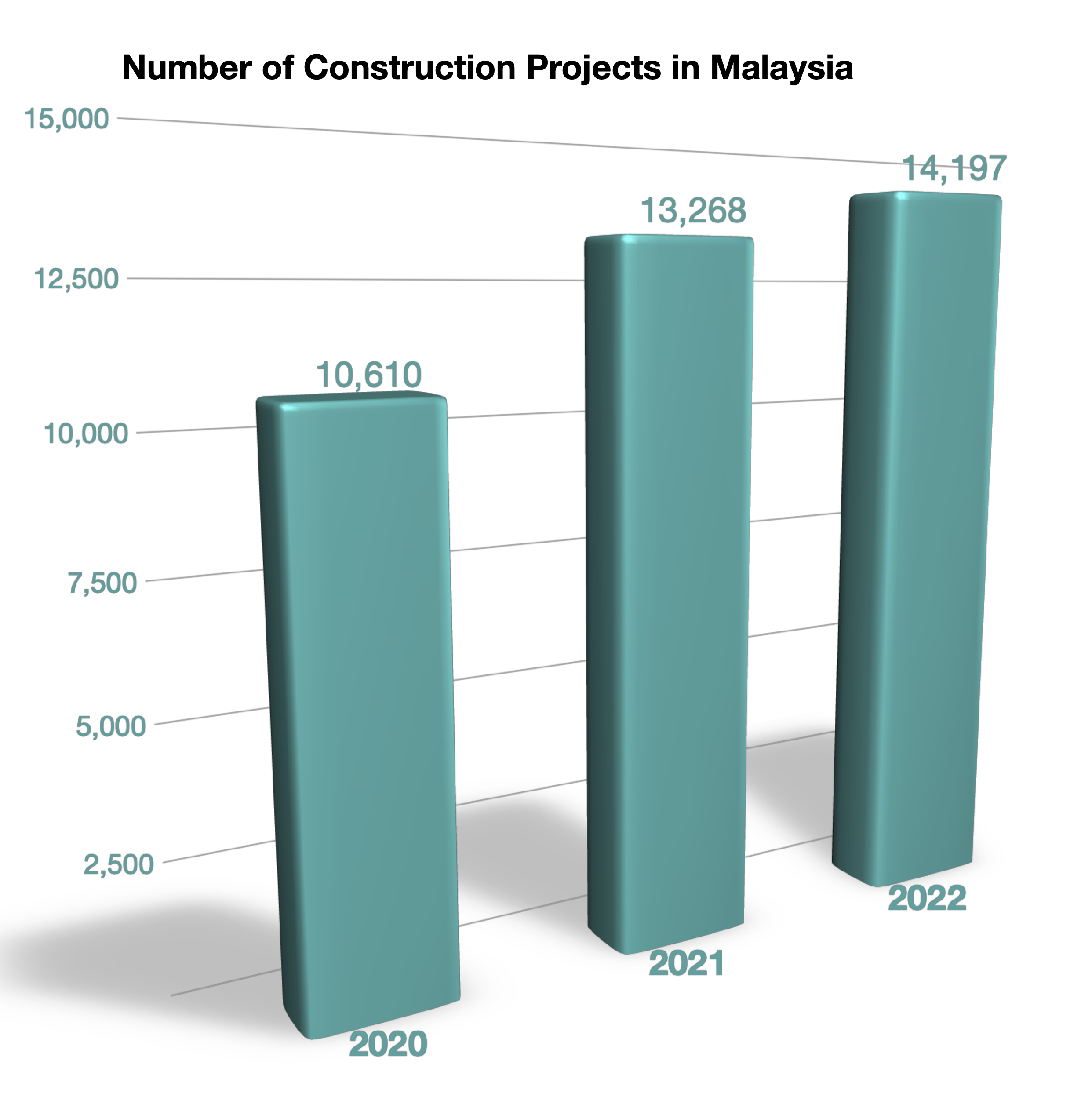 Growing Numbers
The number of construction projects had increased since the pandemic years, recording growth in the past two years and continue to grow ever since.
Significant Increase
Beyond just the number of projects initiated and completed, the value for construction projects had also grown significantly and steadily.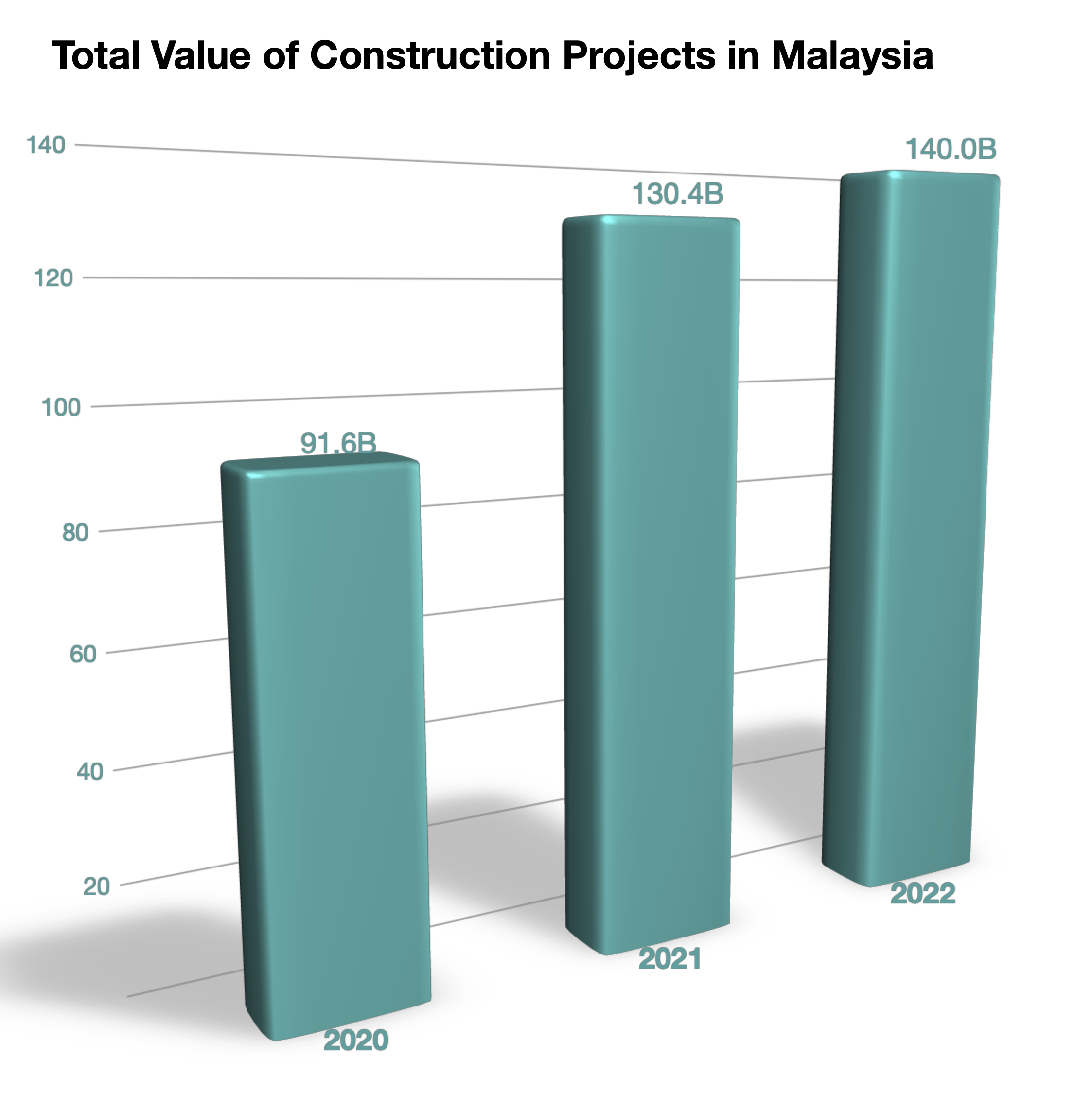 ---